So you've discovered to your absolute horror that the WordPress site your company has inherited is running on Windows… on IIS?
Before you stand up, throw your computer chair out the Window, maliciously eat your co-workers salad and enjoy it, or drop all the production databases, relax. We've got you covered.
🤷 What's the problem?
Good point. IIS (Information Internet Services) is the home-grown proprietary (for now) web server provided by Microsoft for Windows customers. IIS is fantastic at what it does, and can serve as an efficient web host as well as an absolutely golden reverse proxy server.
So what's the problem?
🙅🏾 Support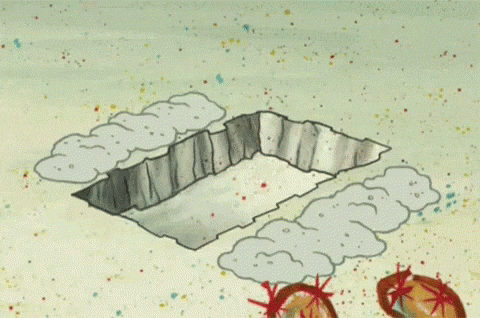 Zilch. Nada. No dice. WordPress is absolutely not designed to be run on IIS and probably never will be. This doesn't mean your server is going to burst into flames when you run the site, but means that when support is needed you can be damn well sure your first bit of advice will be "don't use Windows".
So don't use IIS? Simple?
Except that currently NGINX is crippled on Windows (source), and Apache, which is thankfully available on Windows via unofficial channels… But you still have very little support since it operates differently being on Windows.
However, WordPress requirements state:
We recommend Apache or Nginx as the most robust and featureful server for running WordPress, but any server that supports PHP and MySQL will do.
– so don't lose hope just yet.
⚙️ Setting up WordPress
First you will need a database. It is recommended you have the database on a different server for performance and security reasons, but you can also have MySQL running on the same server as IIS.
MySQL runs well on Windows, and is very well supported. You shouldn't expect much push-back in the way of configuring MySQL. However, if you wish to use Microsoft SQL Server, you may wish to check out Project Nami.
Once completed, setup a database and access user like you would a Linux-based setup installation.
Also, while it's best to always be running the latest version of Windows Server, please consider using a version no later than IIS 10 (Windows Server 2016). This is because older versions of IIS do not have support for HTTP/2. Technically speaking the minimum requirement is IIS 7 (Windows Server 2008).
🐘 PHP on Windows/IIS
Prerequisites
You will need to configure IIS to use CGI processing for IIS (which isn't enabled on default IIS installations).
You also need the URL Rewriting module for IIS, unless you are planning on using those super ugly index.php URLs.
PHP is fully supported on Windows. To download PHP, visit their website at windows.php.net. You will also need the C++ Redist 2019 which is found on the sidebar on their website downloads.
This guide will use FastCGI, which will require a Non-thread safe version (NTS) of PHP. Typically the first download listed in each PHP version on their site will be the ideal version for IIS.
Download the correct zip file and extract it to a place of your choice on your server (Program Files is acceptable). My choice is normally C:\PHP\X.X.X (version number).
If you're planning on running any PHP tools such as WP-CLI, it would also be a good idea to add the above path to your system Path environmental variable.
To do so, open Run (Win key + R), and run rundll32 sysdm.cpl,EditEnvironmentVariables. Append the path to Path found under System variables.
Installing WP-CLI (optional)
Now is a good time to install WordPress CLI if you're planning on using it. They provide a fantastic guide to setting up WP-CLI on Windows.
PHP Manager IIS Plugin (recommended)
There is a plugin for IIS called PHP Manager, which is able to do most of the heavy-lifting for you in configuring PHP. This will enable you to register new PHP versions, adjust plugins, edit configurations and even split containers to different IIS versions as simply as possible via GUI.
Simply download their extension and install it on your server. When you next run IIS you will find a new PHP module on the snap-in.
You can register a parent PHP version and it will affect all children sites. If you register an alternative version on a child site, it will over-ride the parent and so on, in a hierarchical manner. Multi-version PHP, hooray a benefit!
PHP Manually (experienced)
If you opt not to go for IIS manager (not a fan of community IIS modules), then you can still go ahead configuring PHP manually to the IIS container.
Find your container in IIS (e.g. Default Web Site) and click it.
Open Handler Mappings.
On the right-hand side, choose 'Add Module Mapping'.
Add the following entry:

*.php for Request Path.
FastCgiModule for Module.
Path to your PHP CGI for Executable.
Whatever you want for Name.

Head back, and go into Default document.
Add index.php to the list (your choice).
Test in your browser if PHP loads up.

Try index.php file with <?php phpinfo();
If you do the above for the topmost entry (normally your machine name), it will copy to all new containers, so you don't need to do this process for each site.
Setting up WordPress
Now for an easy part – the WordPress installation! Thankfully this is as easy to do, if not easier than the Linux server counterpart.
Create your desired site in IIS. If you're binding this a domain or subdomain, create a new site. Otherwise, you can create a subfolder (or virtual subfolder) in IIS to setup a subfolder WordPress installation.
In the folder you bound to the container, extract the WordPress installation zip (or use WP-CLI if installed earlier). If done correctly when you visit the URL in the browser you will see the good ol' 5 minute installation screen.
Run through the installation as per a normal site, and congratulations – you have a WordPress site running on IIS!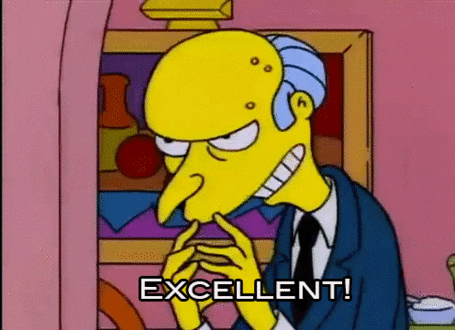 ℹ️ FAQ
I received an error: 500 The FastCGI Processed exited unexpectedly.

Each version of PHP for Windows depends on a Visual C++ Redist package, which is mentioned in the download title. Normally recieving this error means your system does not have the one it needs, causing the CGI process to error.

In each download segment on the downloads website, check for VCXX (X being numerical). The left-hand sidebar will tell you which redistributable package you need and how to obtain it. Once installed, this error will stop.

If – for whatever reason – you are installing the Legacy 5.6 releases, download the 32-bit redistributable, regardless of your server architecture type.
Pretty Permalinks, and .htaccess

WordPress is smart enough to know it's on IIS, so when you go to adjust permalinks instead of creating .htaccess, they will create a web.config file, which is the IIS equivalent. If you need additional rules the IIS rewrite module can attempt to parse your htaccess file in the IIS module.

If you create a .htaccess file, it will be ignored – IIS rewrite can attempt to convert these files, but not use them.
How do I set permissions?

The container will default to using the account IUSR, which won't have access rights by default. For starting out, you could simply give IUSR full permissions to the folder, and your website will work. Updates will occur, cache will write, all gold.

This sometimes does not work, in which an alternative you can do is change Anonymous authentication in Authentication on the container to Application Pool identity, and give IUSRS group full access.

Both of these are not recommended for production use, as in the event of a compromise the hacker will have full write access. You can check out the guide on permissions from WordPress, as the permission fundamentals are similar.
How do I enable HTTP/2?

HTTP/2 is only supported in IIS 10 or above, which requires Windows Server 2016 or higher.
Should I choose Windows over Linux for WordPress?
Can I hook WordPress into Microsoft SQL Server?

Project Nami is a fork of WordPress that is designed to work with Microsoft SQL Server in place of MySQL. This team has replaced all MySQL functionality and added some beneficial functionality from SQL Server. This is well worth checking out!